Business Telephone Systems Service Sales & Repair, Austin - Dallas
-
- - http://www.advancedtelecomus.com/ 2011-01-07T13:14:56+00:00 monthly 1.00 - http://www.advancedtelecomus.com/index.html 2011-01-07T13:14:56+00:00 monthly 0.80 - http://www.advancedtelecomus.com/services.html 2011-01-07T13:08:26+00:00 monthly 0.80 - http://www.advancedtelecomus.com/aboutus.html 2011-01-07T13:14:59+00:00 monthly 0.80 - http://www.advancedtelecomus.com/products.html 2011-01-07T13:17:54+00:00 monthly 0.80 - http://www.advancedtelecomus.com/voip.html 2011-01-07T13:17:58+00:00 monthly 0.80 - http://www.advancedtelecomus.com/contactus.html 2011-01-07T13:08:25+00:00 monthly 0.80 - http://www.advancedtelecomus.com/Nortel.html 2011-01-07T13:08:25+00:00 monthly 0.80 - http://www.advancedtelecomus.com/Avaya.html 2011-01-07T13:08:26+00:00 monthly 0.80 - http://www.advancedtelecomus.com/broadvox.html 2010-09-11T20:48:12+00:00 monthly 0.80 - http://www.advancedtelecomus.com/XBLUE.html 2011-01-07T13:08:26+00:00 monthly 0.80 - http://www.advancedtelecomus.com/SAMSUNG.html 2011-01-07T13:08:26+00:00 monthly 0.80 - http://www.advancedtelecomus.com/NEC.html 2011-01-07T13:08:25+00:00 monthly 0.80 - http://www.advancedtelecomus.com/files/Norstar_MICS_brochure.pdf monthly 0.64 - http://www.advancedtelecomus.com/files/nortel_bcm450_brochure_1_.pdf monthly 0.64 - http://www.advancedtelecomus.com/files/5.0_brochure.pdf monthly 0.64 - http://www.advancedtelecomus.com/files/Xblue_X16_Brochure_1_.pdf monthly 0.64 - http://www.advancedtelecomus.com/files/DSX_Busniss_brochure.pdf monthly 0.64
Welcome to Advanced Telecom.

We are a Premier provider of
Business Telephones and Communications
Solutions serving Austin and Central Texas.
Our goal is to provide the very Best Service
with the most experienced technicians
and the most recent technology available.

We Provide:
Business Telephone Systems
VoIP Solutions
Voice and Data Cabling
Computer / Telephone Integration
Voice Mail / Auto Attendant
Automatic Call Distribution
Interactive Voice Response (IVR)
Wireless Communications
And much more!!!

Austin 512-487-6461
Dallas 214-556-5853

Nortel Norstar BCM Meridian
Xblue Systems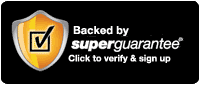 NEC DSX Service & Sales
Introducing E-MetroTel's UCX IP PBX
Communication System
Nortel feature set is supported so no
user re-training is needed.
Keep your Legacy Nortel digital or IP
phones.
Supports IP, SIP, and digital sets as well
as Android® , iPhone® and a host of soft
phones.